Chances are, you've seen Skylab Architecture's work before. Skylab may be a small firm, but its brilliant team is making waves with its structurally awe-worthy and sustainable design. Across the Portland-Metro, and now globally, they are "making today what we believe will inspire and connect people tomorrow."
Skylab Architecture was founded in 1999 and over the past 20 years, the firm gained attention across the Northwest. Founders Brent Grubb and Jeff Kovel are personally involved in every project and describe their business as "boutique-like" with 36 total employees, including architects, artists, photographers, interior designers, visualization specialists, and administrative support.
For the first few years, the duo focused on small projects, specifically kitchen and bathroom renovations while spreading the word of their business throughout the PDX community. The first large-scale construction that launched Skylab into local stardom was the 1680 House. Th
e site was considered "unbuildable" due to its steep slope. The success of this project launched the firm's reputation of efficiently building houses and commercial buildings on.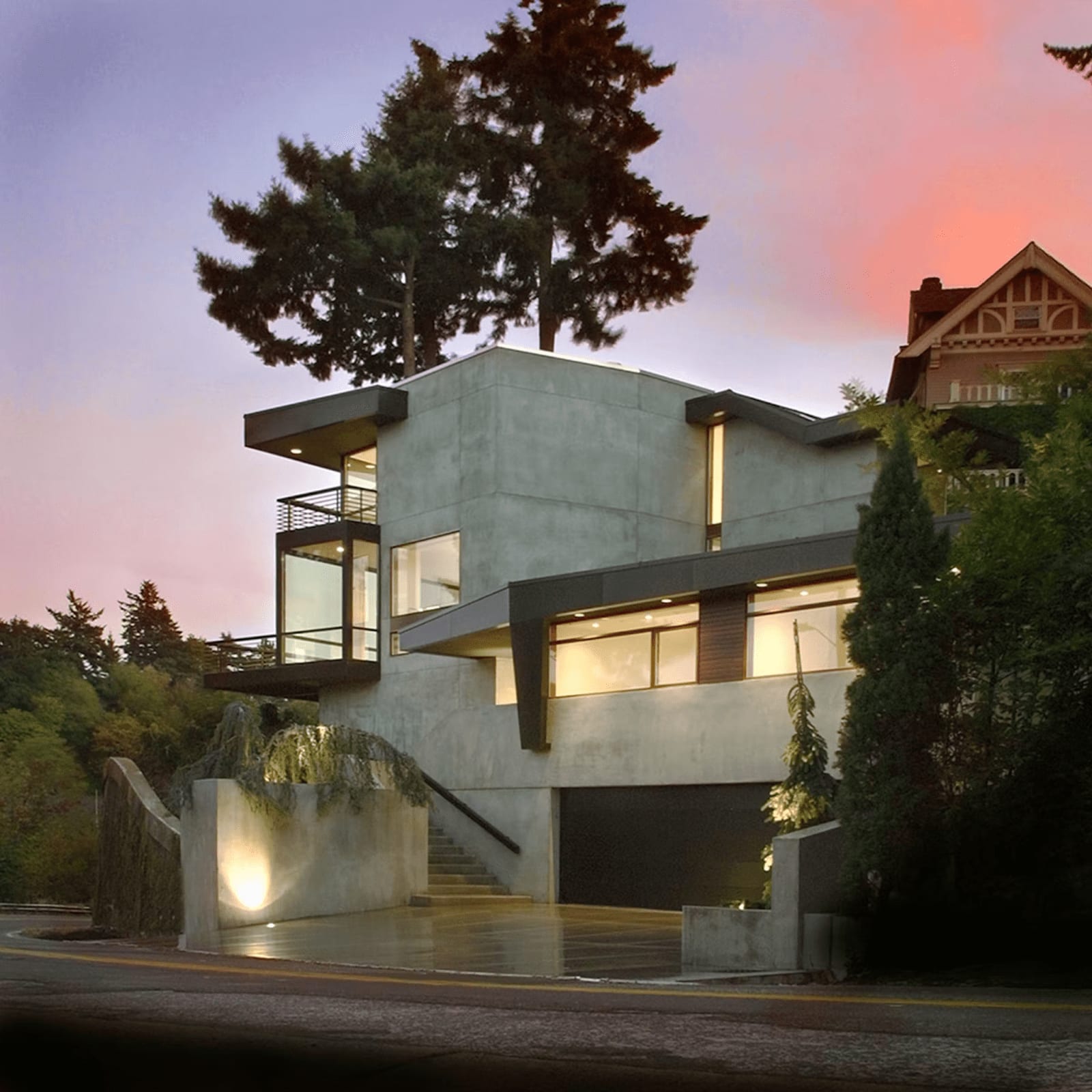 Brent Grubb, Principal Development Director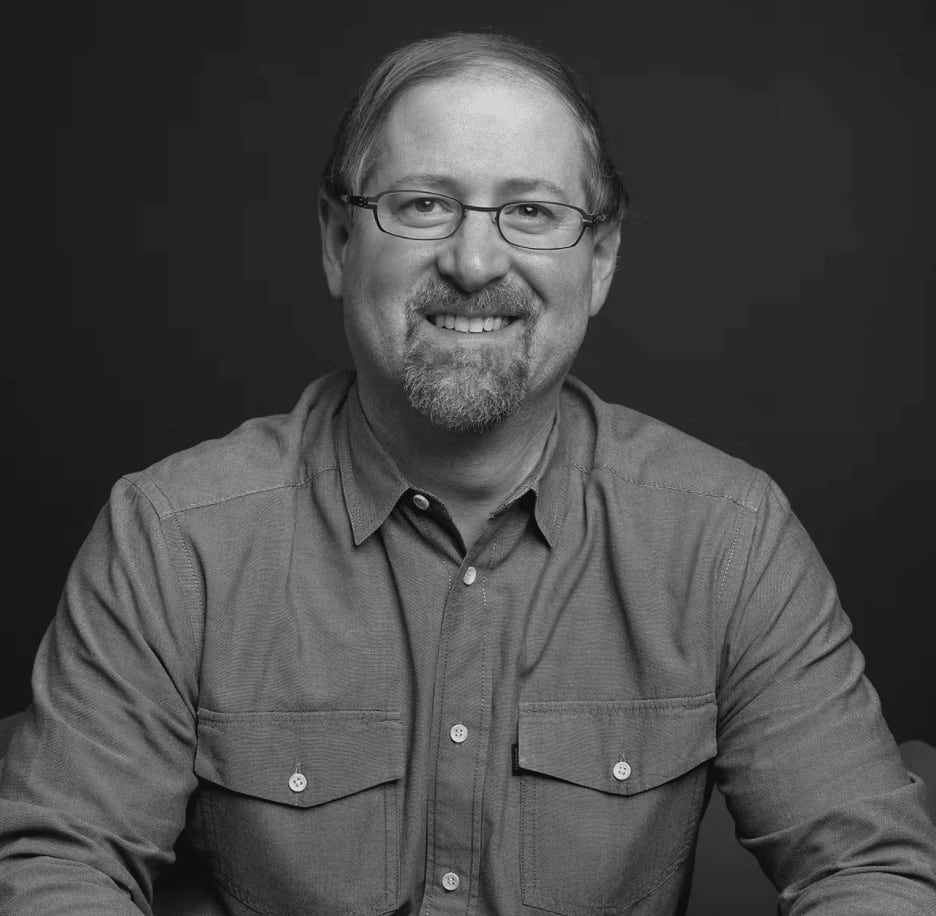 Founder Brent Grubb currently lives in Portland, experimenting with design on his own NE home, built of locally reclaimed timber! Following his graduation from Ball State University, Grubb spent a decade work
ing for Skidmore, Owings, and Merrill, a global architecture and engineering firm, known for producing the world's most environmentally and technologically advanced buildings. Recently, Grub spoke about Skylab's early adoption of prefabricated construction – constructing buildings in pieces at an outsourced location and assembling them onsite:
"At Skylab, we've been practicing modular construction for more than 20 years, but people are just now starting to really talk about it. Our experience with prefab stems from our early work in residential and retail designs, and now we've deployed these concepts across multiple scales, from a million square feet to a 2,000-square-foot house. It's how we design for efficiency, for maximizing repetition, and for minimizing waste."
Grubb's focus on efficiency and sustainability aligns with the needs of the Portland community, who as he states, "are thirsty for authenticity." I couldn't agree more!
Jeff Kovel, Principal Design Director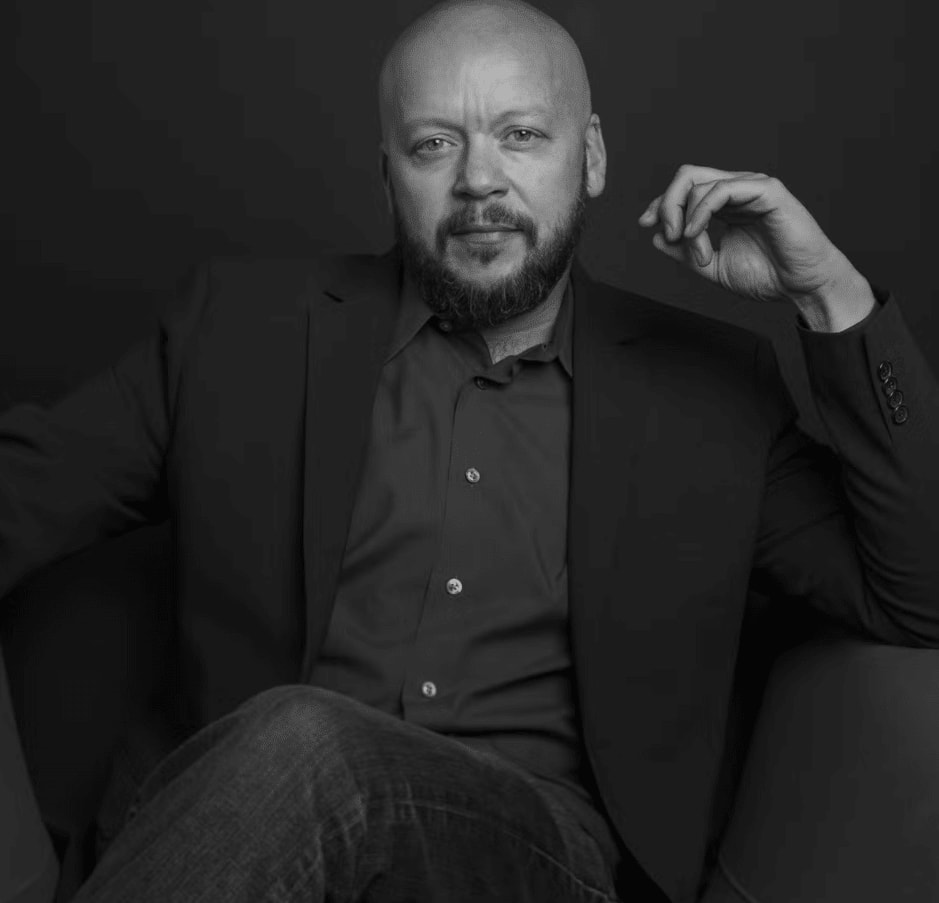 Founder Jeff Kovel received a Bachelor's degree in Architecture from Cornell and joined Portland's Architropolis firm after graduation. Prior to starting his own firm, Kovel completed a design-build project for Lenny Kravitz's Miami home. Riding on the success of that project, Kovel returned to Portland and launched Skylab Architecture with
Grubb as a "laboratory to explore a departure from an industry of mounting standardization." Since then, Kovel has challenged the status quo of design, architecture, and sustainable use of materials. In 2020, Koval confidently said Skylab Architecture is pushing, "the boundaries more than other firms in town".
Significant Projects: Portland and Beyond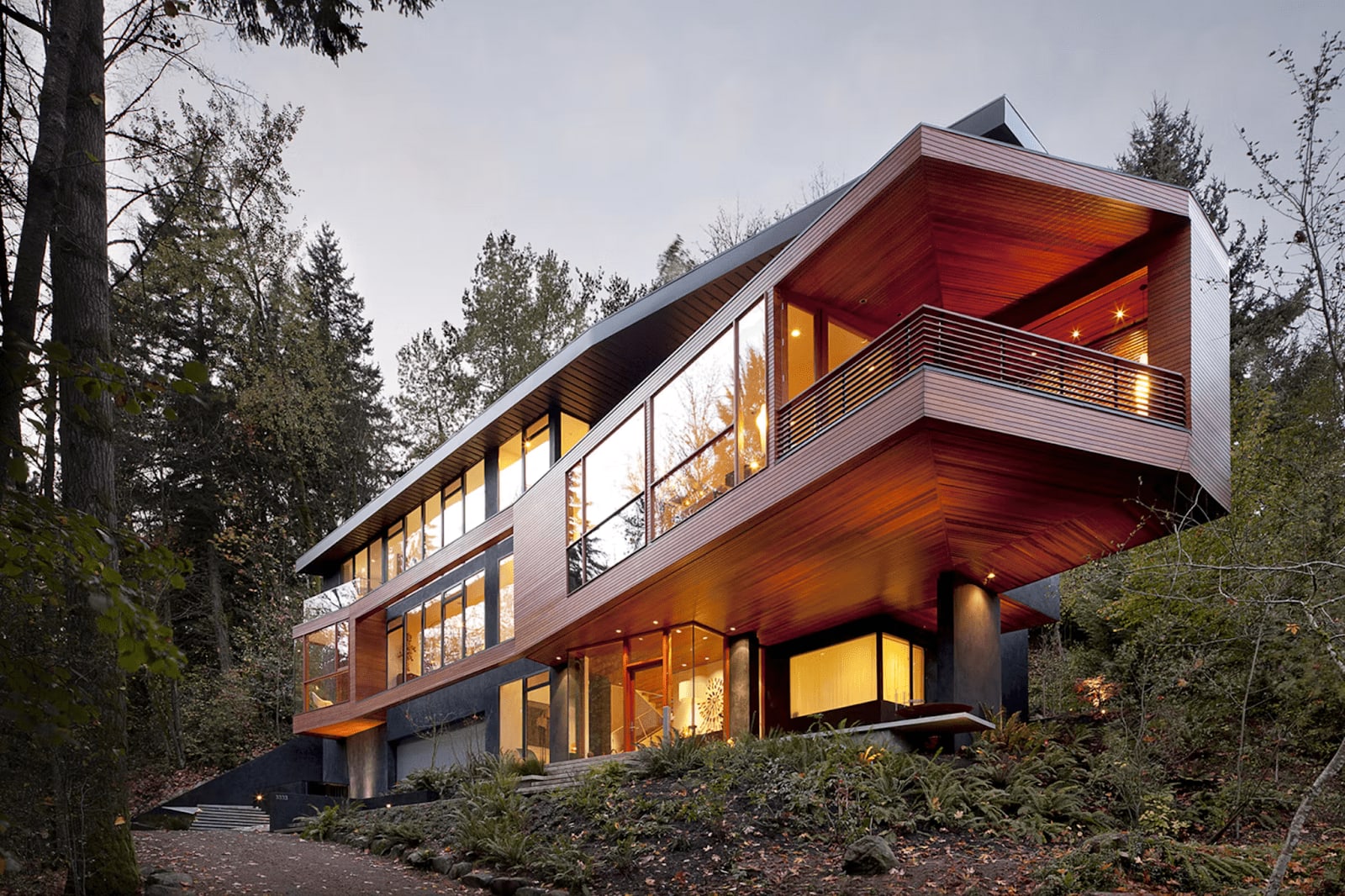 Featured in the pop-culture series,
Twilight
, this design is one of their more renowned projects. The Hoke House melts into the surrounding forested area and mimics a treehouse-like structure with a cantilevered balcony. The structure is
described
by the architectural team as:
"a venue for interplay between the vibrant outdoor environment and dramatic interior spaces that simultaneously shelter occupants, and frame the expanse of the surroundings. The sloping site presented technical challenges, and demanded an innovative approach to marry a desire for a relatively small building footprint and generous and flowing spaces."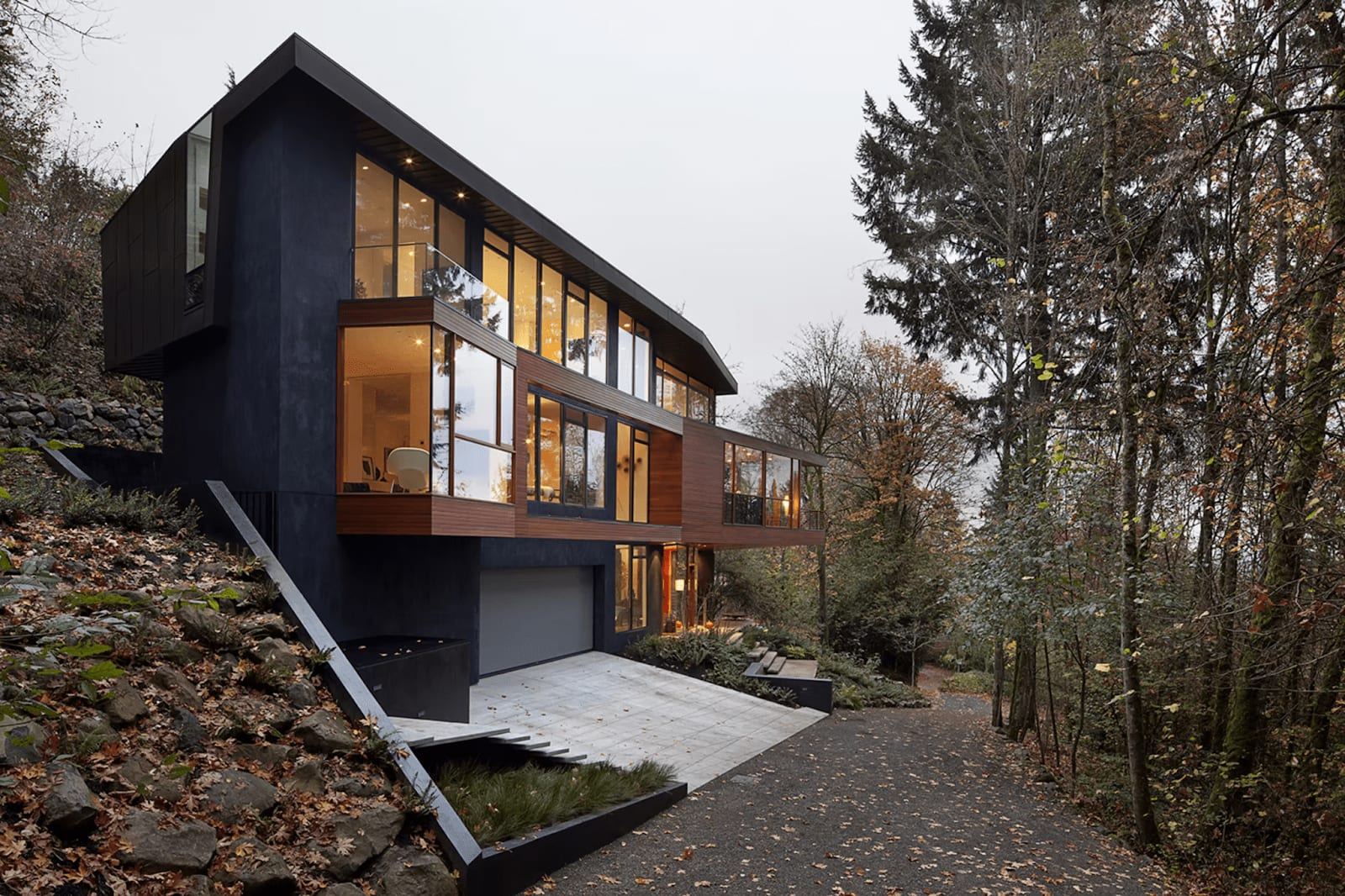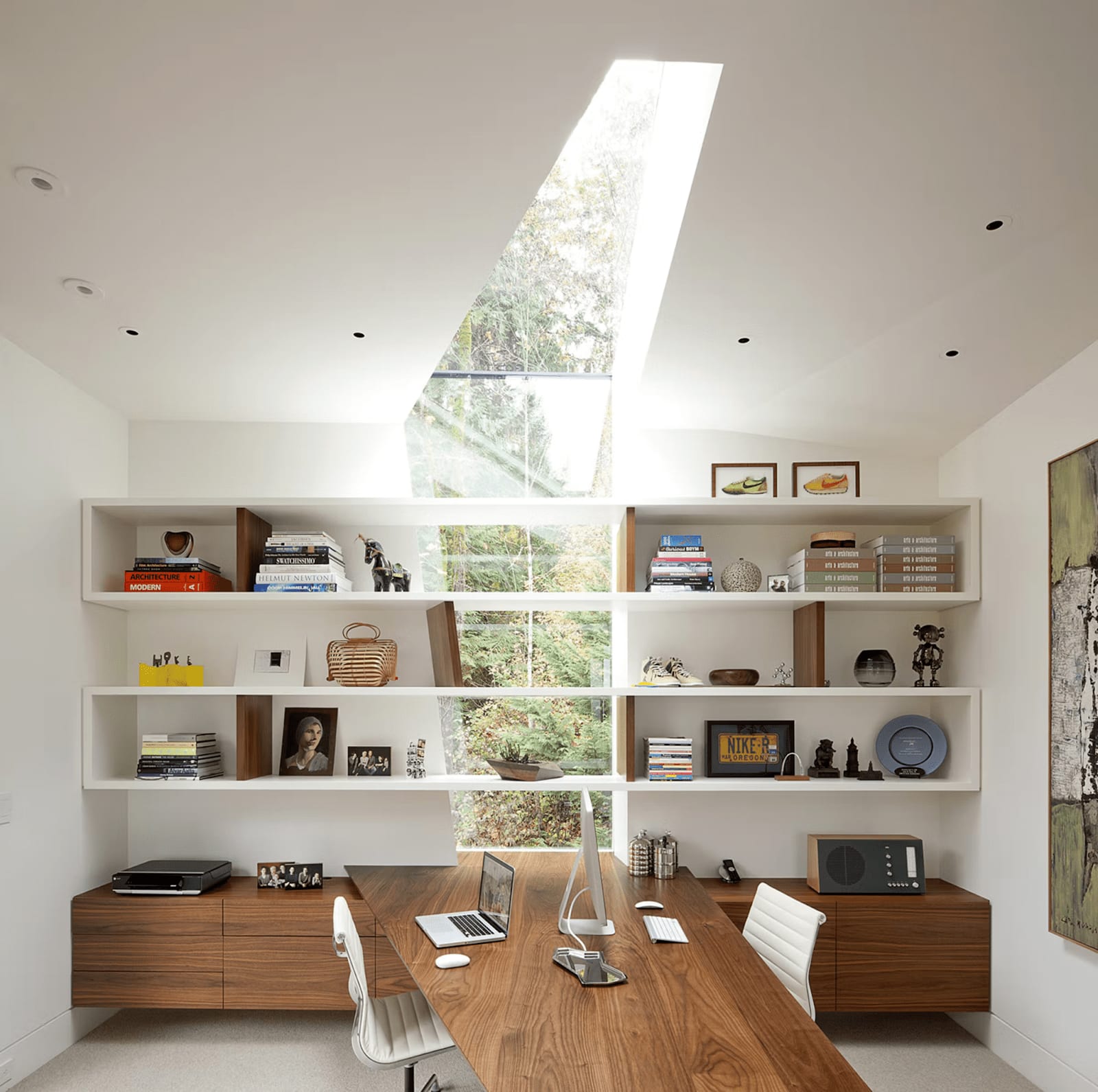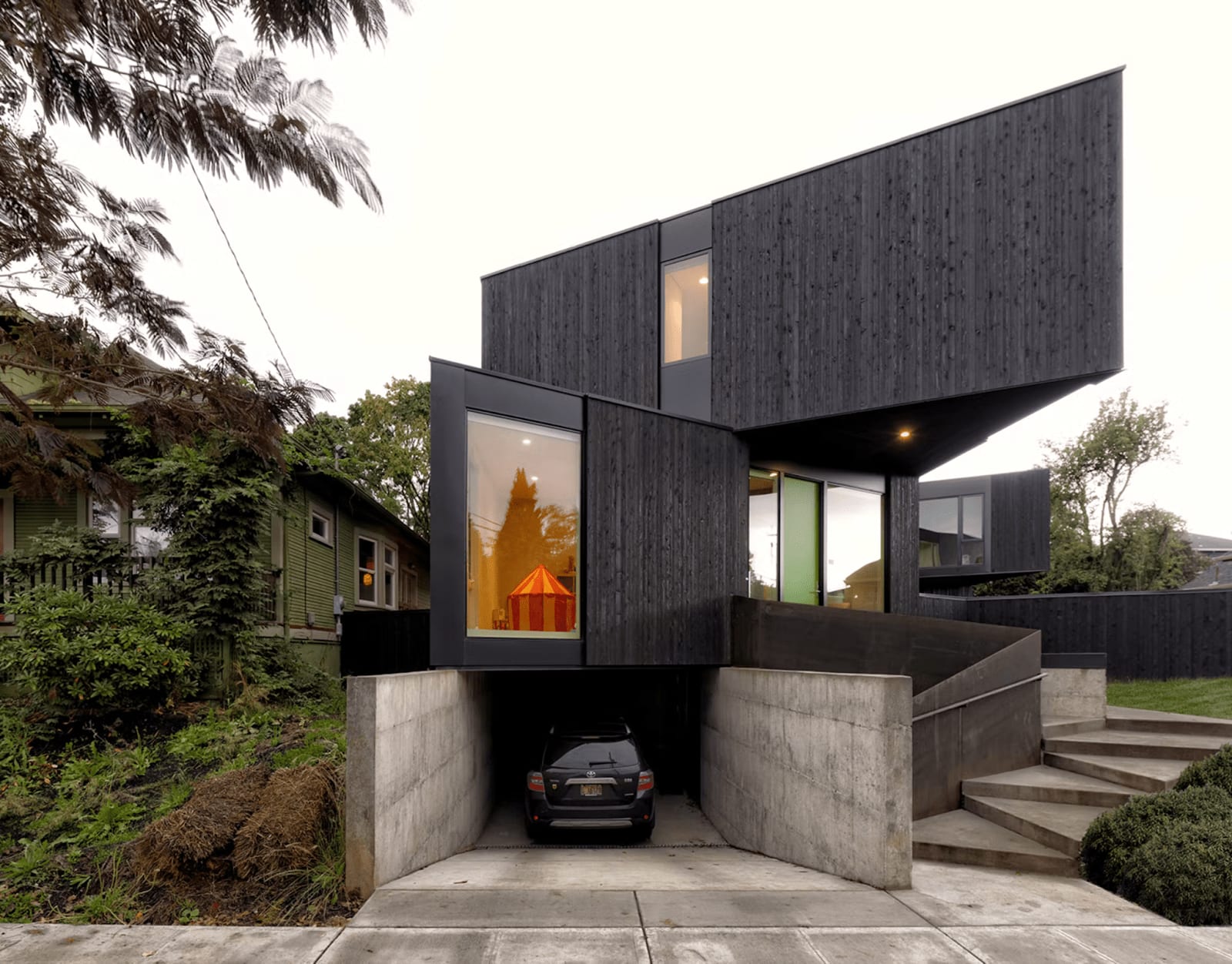 Striking modern minimalism – the Taft House begs the question of how can a structure achieve minimalism and maximalism simultaneously? Like many of Skylab's builds, the Taft House was prefabricated from 28 modules, resulting in minimal waste, minimal error, and overall sustainability. The unique angles and ample windows create a tremendous flow of natural lighting. An ADU was added in the second wave of construction and is used by homeowners as a home office and storage space.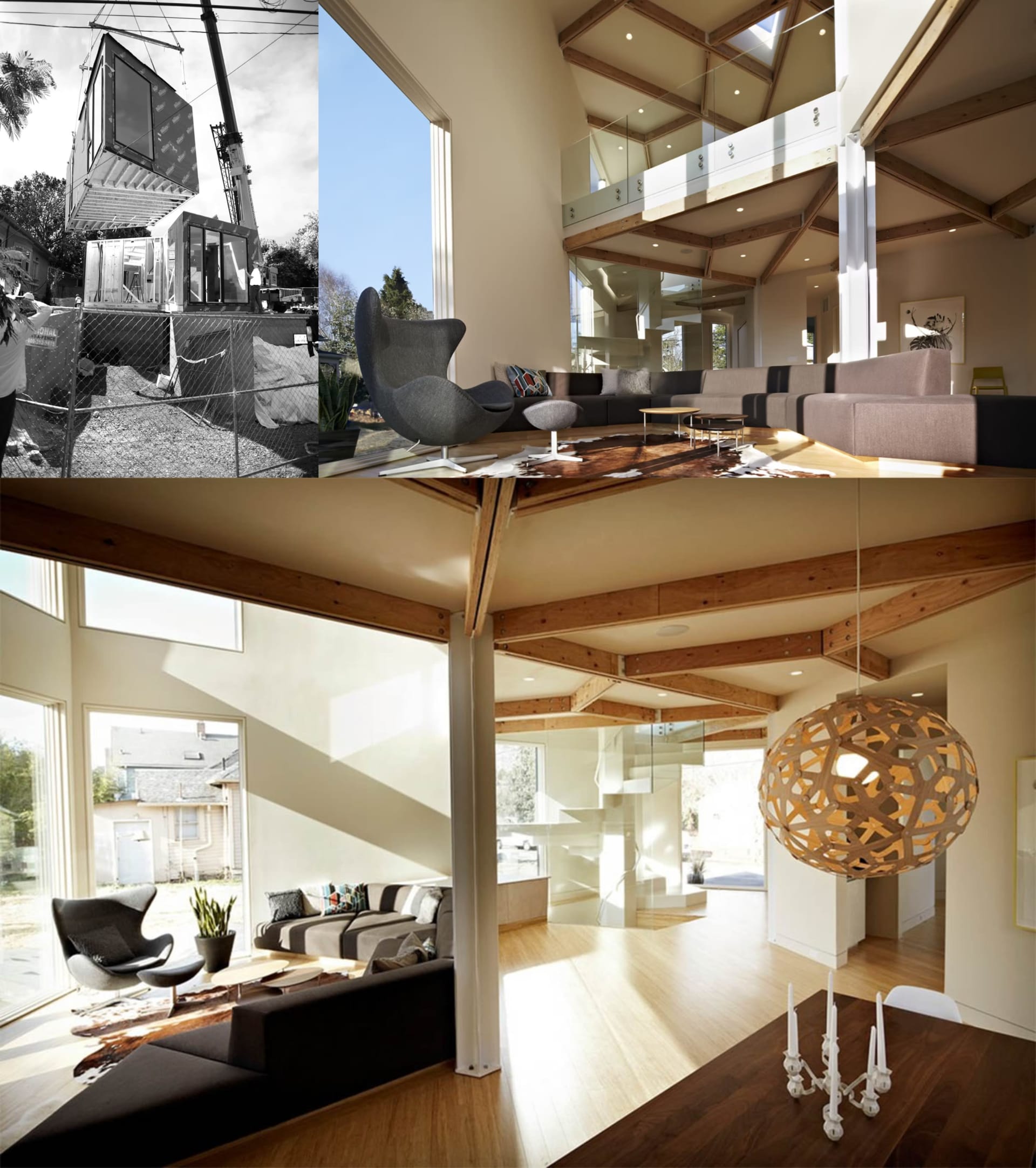 The Skylodge is a 5,500-square-foot ski villa
ge, designed
to serve as a "catalyst for sustainability". The team compressed constructions into a five-month window, which is a
blink of an eye
compared to building timelines for similar projects. The lodge is constructed of a series of 100-square-foot triangles which make up two rotundas, joined by a central "spine." The first rotunda is a common room with a sunken floor, campfire, and raised platform for performances or lectures. The second is a dining area, seating up to 80 people, and includes a full bar, kitchen, and panoramic views of the Utah mountain ranges.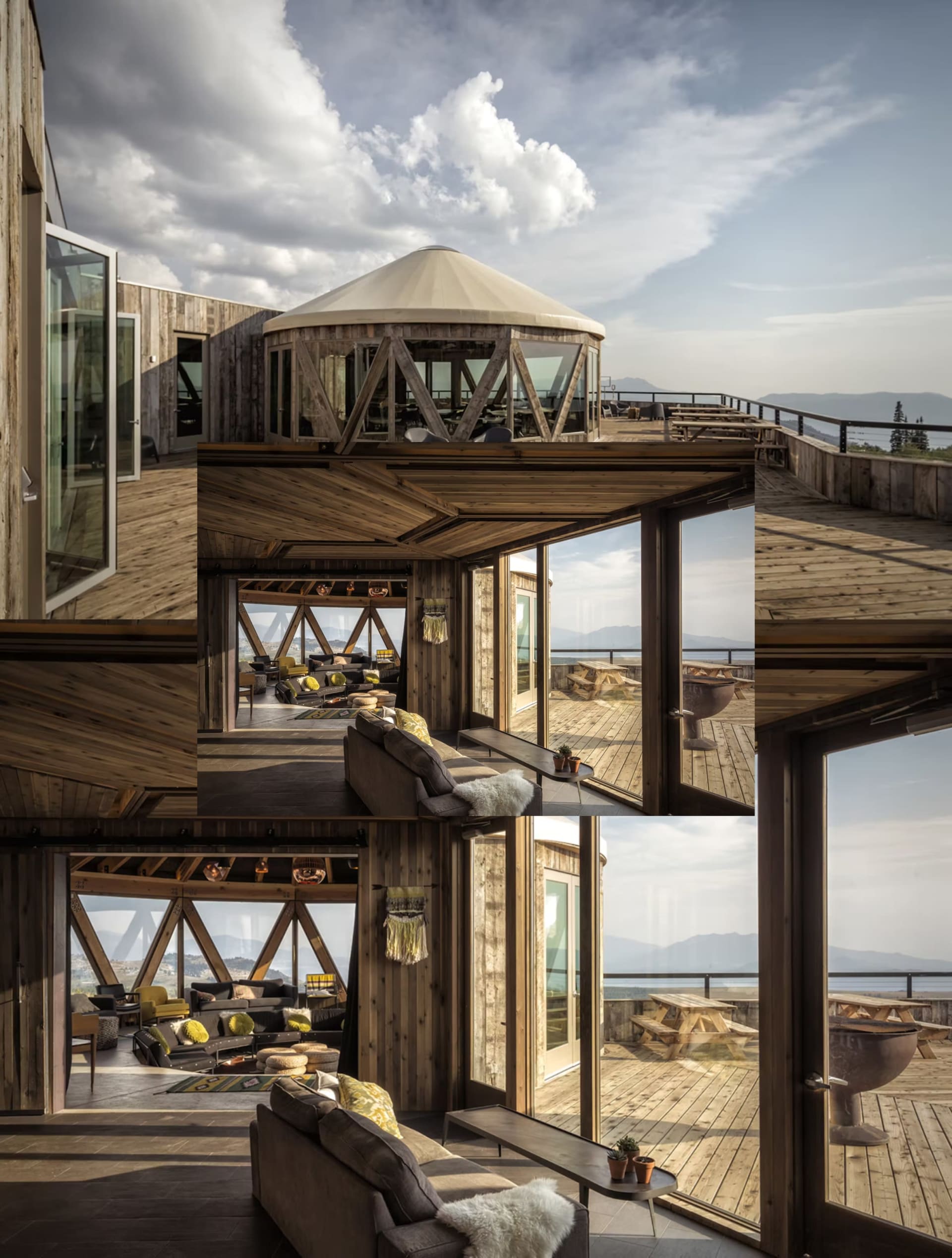 Skylab Architecture is making waves, elevating Portland's esteem for sustainable and innovative architecture. Exploring, curating, innovating, and always looking ahead – we are eager to see where the Skylab mission statement takes them in upcoming years.
Take a closer look at Skylab Architecture's projec
ts

here

an
d stay tuned for future architecture firm features. Who do you want to see featured?