There's something extraordinary about an art gallery. Step into a building, rich with history, ingenuity, and inspiration; close the door to everything else going on in the world. Galleries are a communication vessel between artists and the public, from every walk of life!

This month, I am calling attention to Portland's exquisite Russo Lee Gallery, which features artists' work from throughout the Pacific Northwest. For my Portland-local audience, the gallery is located off 21st Avenue – a perfect opportunity to spend the day touring the Russo Lee Gallery and exploring the attractions of NW Portland!

Stay tuned at the end of this blog for food, drink, and shopping recommendations within walking distance of the Russo Lee Gallery!


The Russo Lee Gallery: Then and Now
The gallery was founded in 1986 by Laura Russo and is run by Martha Lee, hence the gallery's namesake. For 30+ years, the gallery has featured artwork, created by some of the Pacific Northwest's most prized artists.
When Russo founded the gallery, her mission was: "to represent regional artists and connect them with the local community through regular exhibitions and artists' talks, and with a national and international audience." The gallery still features artists and artwork who inaugurated the showroom in 1986, and have since ushered a new generation of PNW artists into the gallery "helping to foster Portland's vibrant visual arts scene."
In 2010,
Laura Russo
, who committed her life to Portland and her innate passion for mid-century art, handed her torch officially to Martha Lee before passing on. She was a "seemingly shy yet tough" art dealer who is
said
to be responsible for establishing Portland as a contemporary, creative mecca. Beyond her founding of the Russo Lee Gallery, she was known for her work with
Arlene Schnitzer and the Fountain Gallery
in 1961 and the development of the First Thursday Group, now known as the
Portland Art Dealers Association
. In regard to Russo's death in 2010, Arlene Schnitzer
commented
, "it's not the end of an era, it's the evolution of one."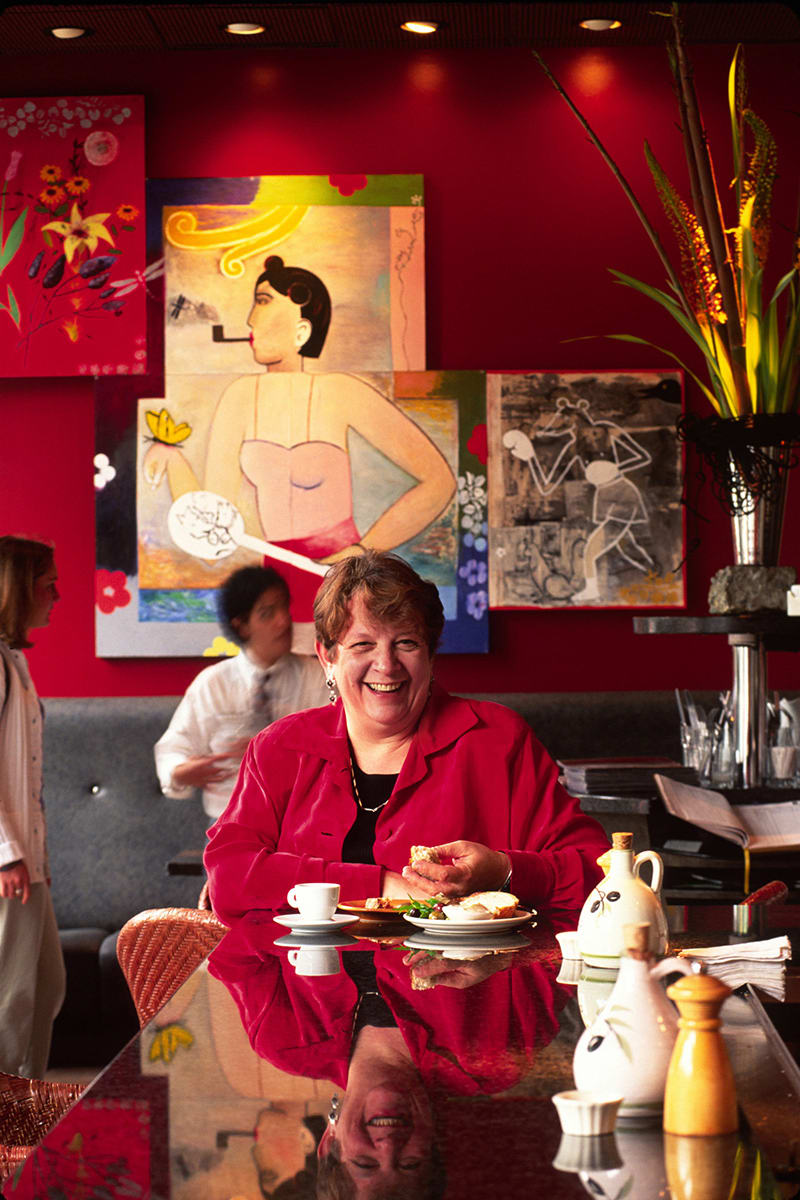 Laura Russo photographed at JoBar by Catherine Karnow

Laura Russo believed in her artists and the power of art to connect a community. Her influence in Portland transcends today – the Russo Lee Gallery has reached capacity and is not actively taking art submissions (as of April 2022). In lieu of adding to the gallery's permanent artwork displays, two local artists are featured each month in a rotating art showing. Below, I have handpicked four art pieces displayed in the Russo Lee Gallery, including statements from the artists themselves, as a preview to the gallery as a whole.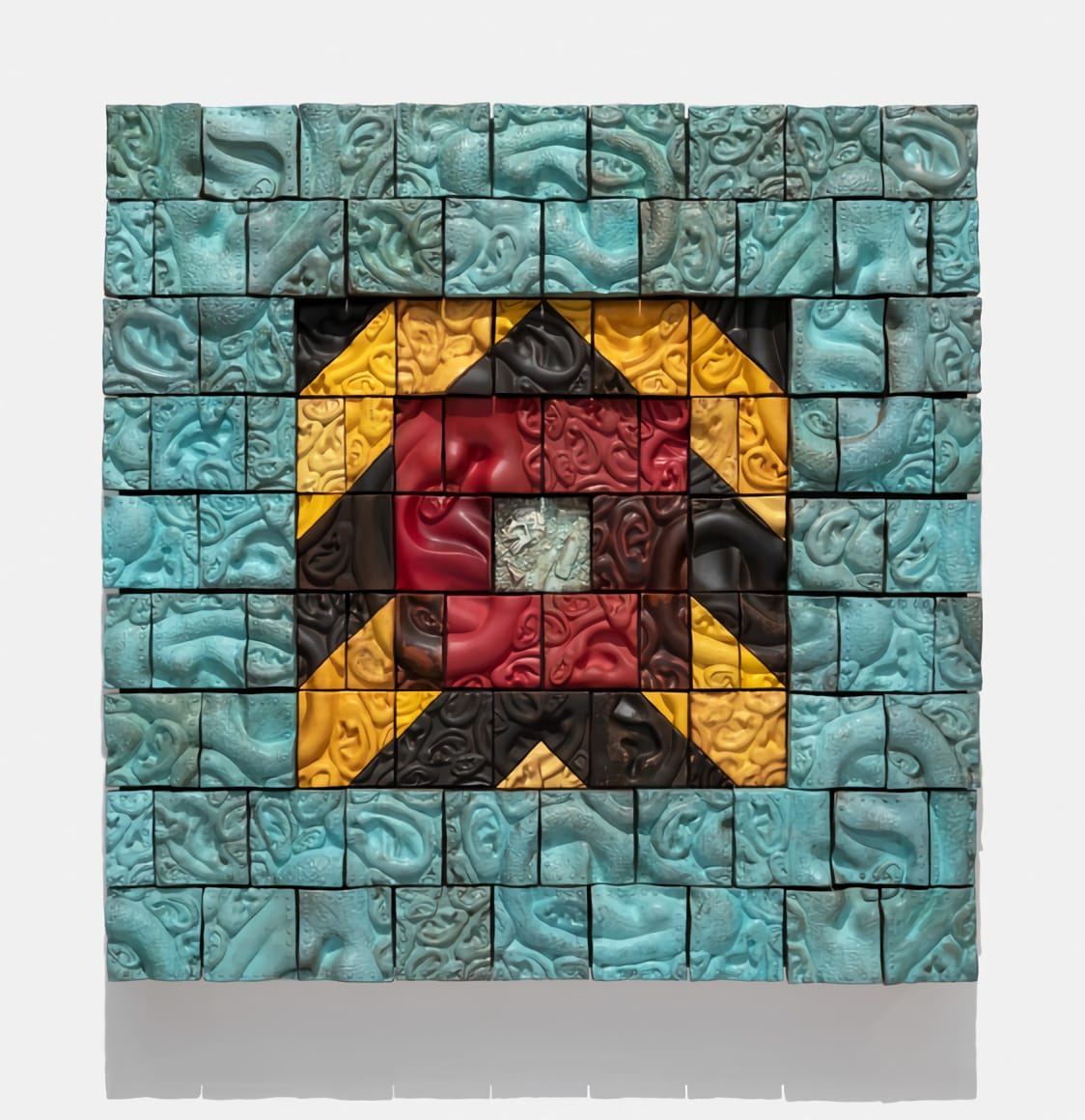 Artist Statement
"During the past 38 years, my ceramic sculpture and sculptural teapots have explored the complex environmental, political, and economic impacts of contemporary human civilization upon the ecological and spiritual condition of our planet, and the quality of life of individual human beings. I present these concerns – about which I am passionate (some might say obsessive – by visually manipulating and juxtaposing various objects, images, and symbols to create narrative sculptural works which stimulate the viewer to examine their own innermost feelings."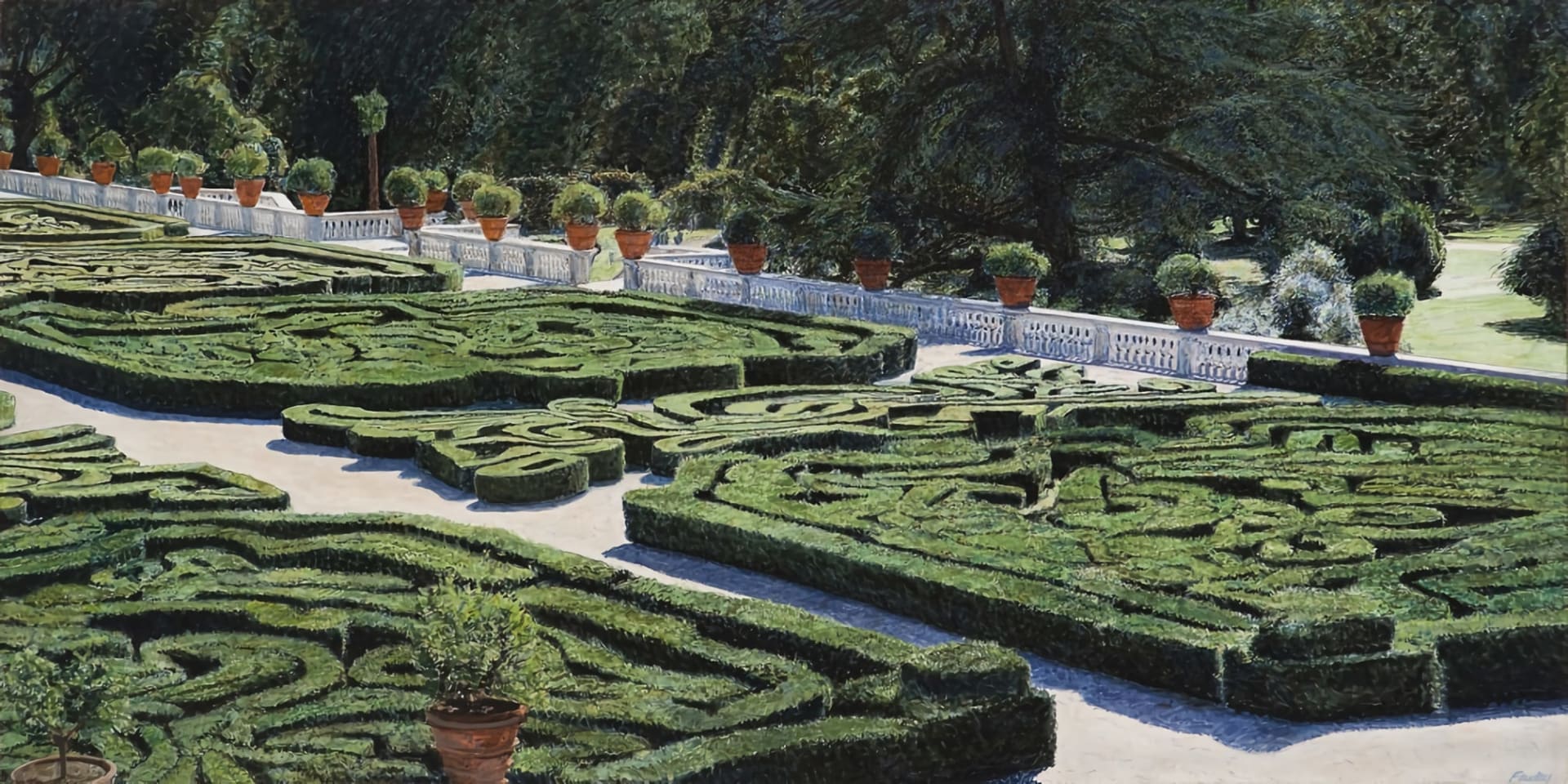 Artist Statement
"I [started] landscape painting at Cranbrook Academy of Art, which is built on a complex of land outside Detroit in Bloomfield Hills. Living in an environment, walking to and from my studio, to the library, to the museum, you walk through formal gardens. [My technique] is a matter of 'zeroing in' on the foliage, texture, shapes, surfaces."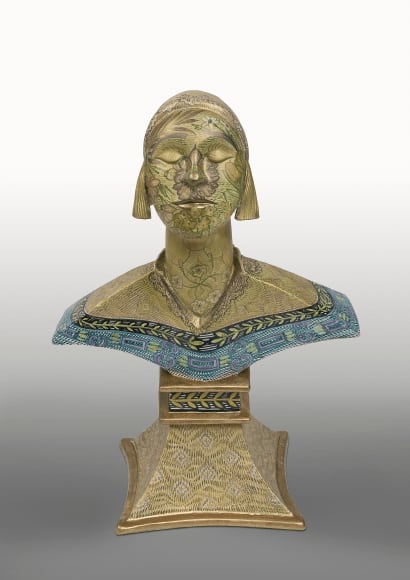 Artist Statement
"Constructing busts has been an obsession of mine since I started with Majolica, [style of low fire glazed ceramics known for the intricacy of its painted decorations]. The slightest tweak for your thumb or finger can change the slant of an eye or the twist of a lip – it's a whole new face."


Statement from the Russo Lee team,
"
Ko Kirk Yamahira's work is a tactile and unusual approach to minimalism, involving the removal of individual threads from the weave of the canvas. In deconstructing his paintings, he converts surface into form and presents new ways to see classically modern shapes. His work inhabits the entire space, hanging from wall and ceiling, revealing the original bones of the painting while creating softer, elegantly draping forms."
Artist Statement
,
"When I think about a piece first in my head I visualize it [displayed] in about 15 shapes. When I bring it to a venue, I work with handlers who are more familiar with the space than I am. Together we figure out the best way to hang each piece."


This Month's Featured Exhibition
As of April 2022, the Russo Lee Gallery is featuring artist
Gabe Fernandez
whose hyper-realistic paintings feature vacant suburban landmarks – eerie or peaceful, depending on how you interpret them! All of the featured paintings depict mid-century nostalgia of quiet, empty streets and "gleaming Airstream trailers."
Fernandanz was raised locally in Portland and received his BFA from the Northwest College of Art. Since his graduation, he has left his mark across the PNW and California, recently featured at the Seattle Art Museum.
The Russo Lee Gallery features two artists each month, in addition to their permanent artwork. View the gallery's
exhibition calendar
and mark your calendars!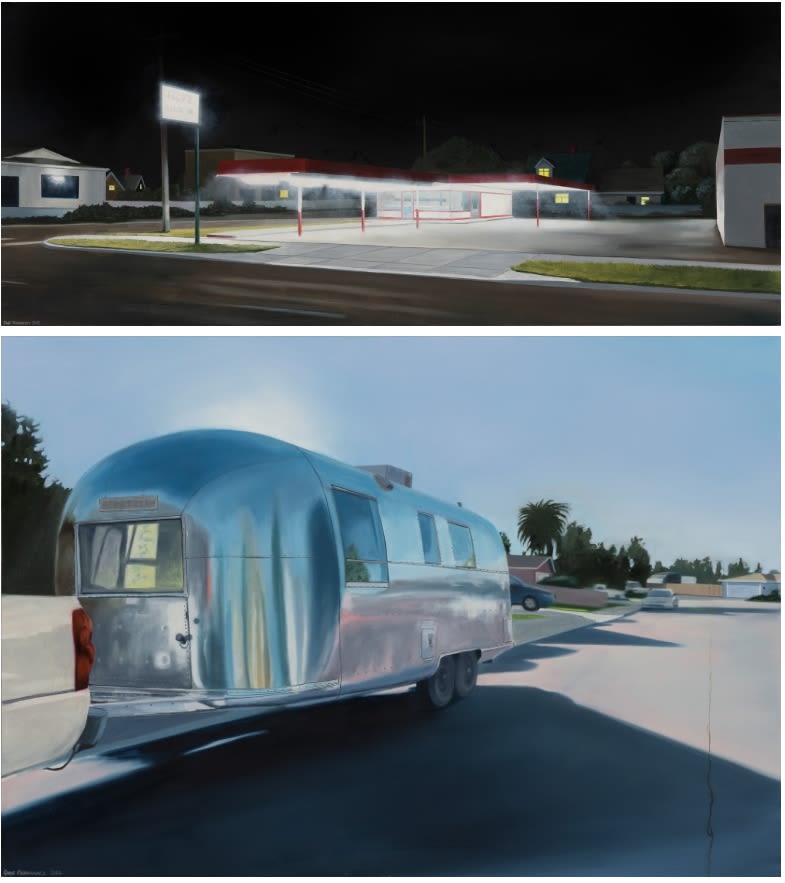 For three decades, Laura Russo, Martha Lee, and the Russo Lee staff have showcased the finest Contemporary art of the Pacific Northwest. Although there is more to be said about a gallery than the art alone – Russo dedicated her career to enriching Portland, and our community with culture, technique, and creative inspiration.

Since 1986, the gallery has been located off NW 21st Avenue, as the chic culture of Nob Hill developed around it. When visiting the Russo Lee Gallery, make sure to reserve a full day to enjoy the artwork and explore the surrounding streets. Below, find a list of recommended restaurants, cafes, and bars within walking distance of the gallery.

Enjoy your visit!


RESTAURANTS


Urban Fondue – Stylist, red-velvet-clad interior, serving indulgent fondue.

BHUNA

– Casual vibe, serving rich Indian dishes.

Serratto

– A fusion of Italian and Mediterranean-style dishes.

Bar West

– Quaint cafe with a famous brunch menu.

23 Hoyt

– Chic tavern, serving American-Spanish fusion cuisine.


CAFES AND BARS